We are delighted to announce that we have arranged a free 'Clay Day' with Aboyne Artist in Residence, Stephanie Vandem. Monday 19th September. This day will run 10-3 with lunch thrown in, at the Aboyne & Mid Deeside Community Shed. We are limited to 12 spaces so please email [email protected] to reserve your place. No previous experience needed, come along and have some fun!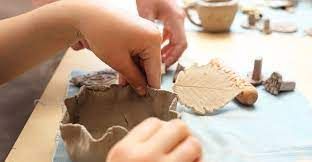 Aboyne Farmers Market this Saturday 14th June
We are back and we cant wait to see you. We have lots planned over the next few months and we want to share it all with you. To kick it off, and to celebrate Aberdeenshire Wellbeing Festival, we will be at the Aboyne Farmers Market on Saturday 14th May along with lots of wonderful stall holders. Come and sign up for some free activities, drop in for a chat, tell us what you've missed and pick up a few treats. You can't miss us in our red gazebo, flags and hoodies. We are there from 10-2 pm. Tell your friends and spread the word!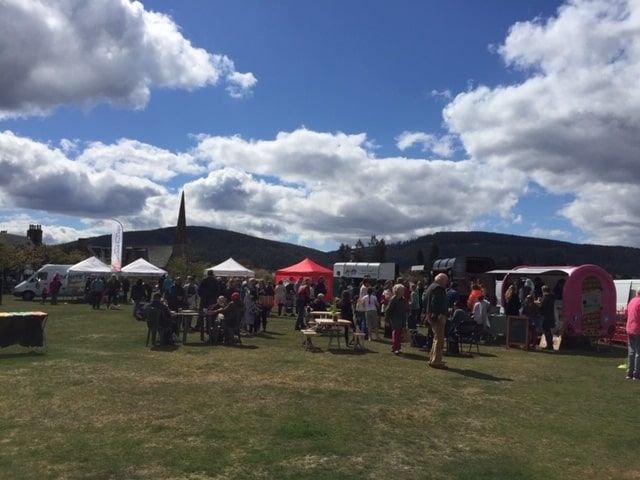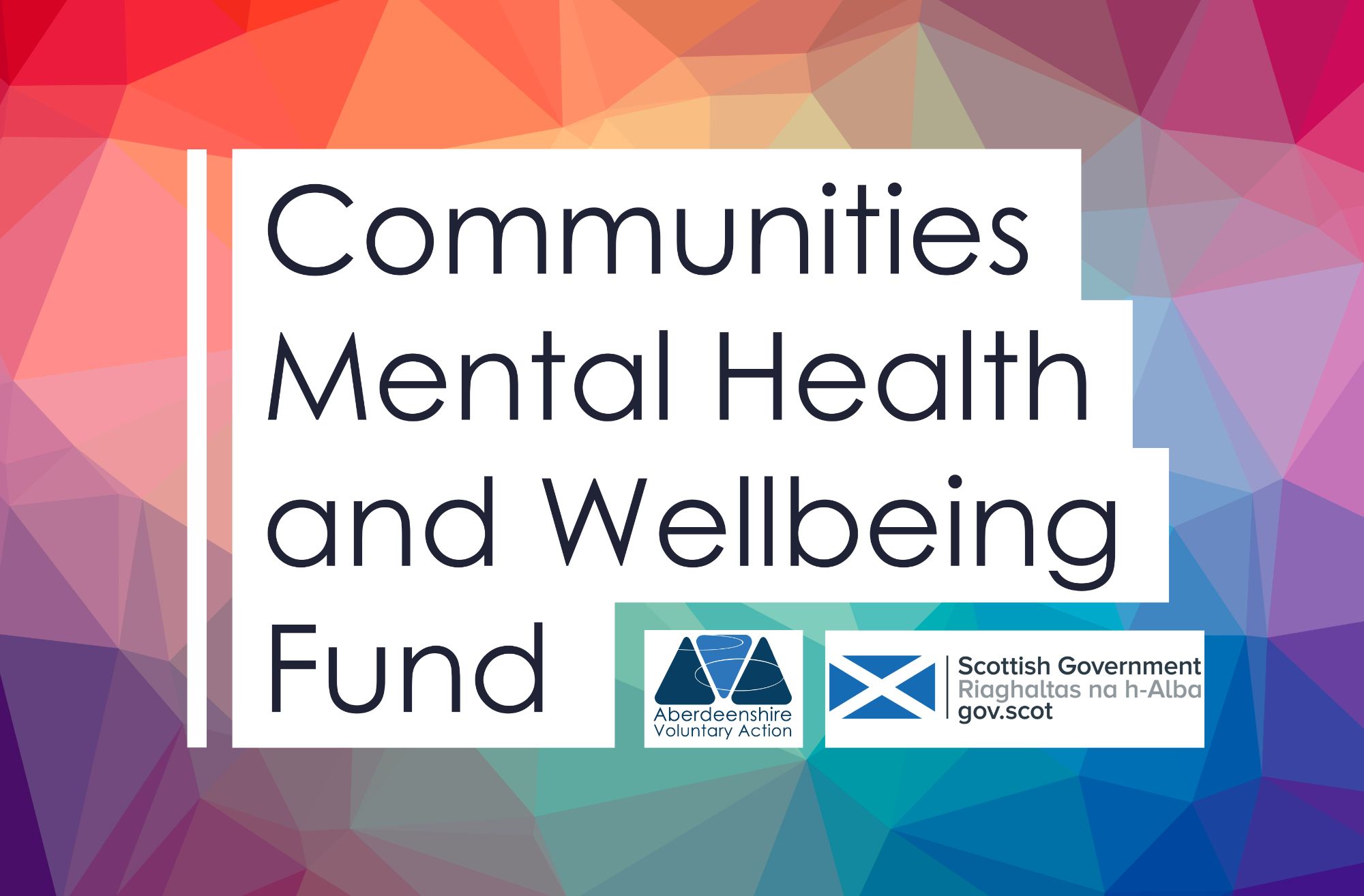 We are delighted to announce that we have been successful in receiving funding from the AVA Communities Mental Health and Wellbeing Fund. This grant wil allow us to start with community engagment now that restrictions are easing. We hope to hold safely, events and activities again as the lighter nights and warmer weather arrives. Date for your diary we will have a stall at the Aboyne Farmers market on Saturday 14th May from 10-2 on Aboyne Green. Pop along and say hello to Aileen and Hayley. We want to know what you think and want?
Wee Bundles of Christmas Cheer 2021
During December 2021 we were delighted to hand deliver over 300 Wee Bundles of Christmas Cheer to care homes, sheltered housing residents and local residents in the villages of Aboyne and Tarland. We had wonderful support from many local businesses including The Corner House Aboyne, The Paper Shop Tarland, Tarland Toyshop and Post Office, The Seed Box Ltd and Tapsalteerie who helped provide us with goodie to fill our bags. with the help of Aboyne Academy pupils we had a lovely time hand delivering them and stopping for doorstep news with folk. This is the second year we have done this and who knows who we will be delivering to next Year! Thank you to everyone for all the lovely thank you notes and messages we are delighted you like them.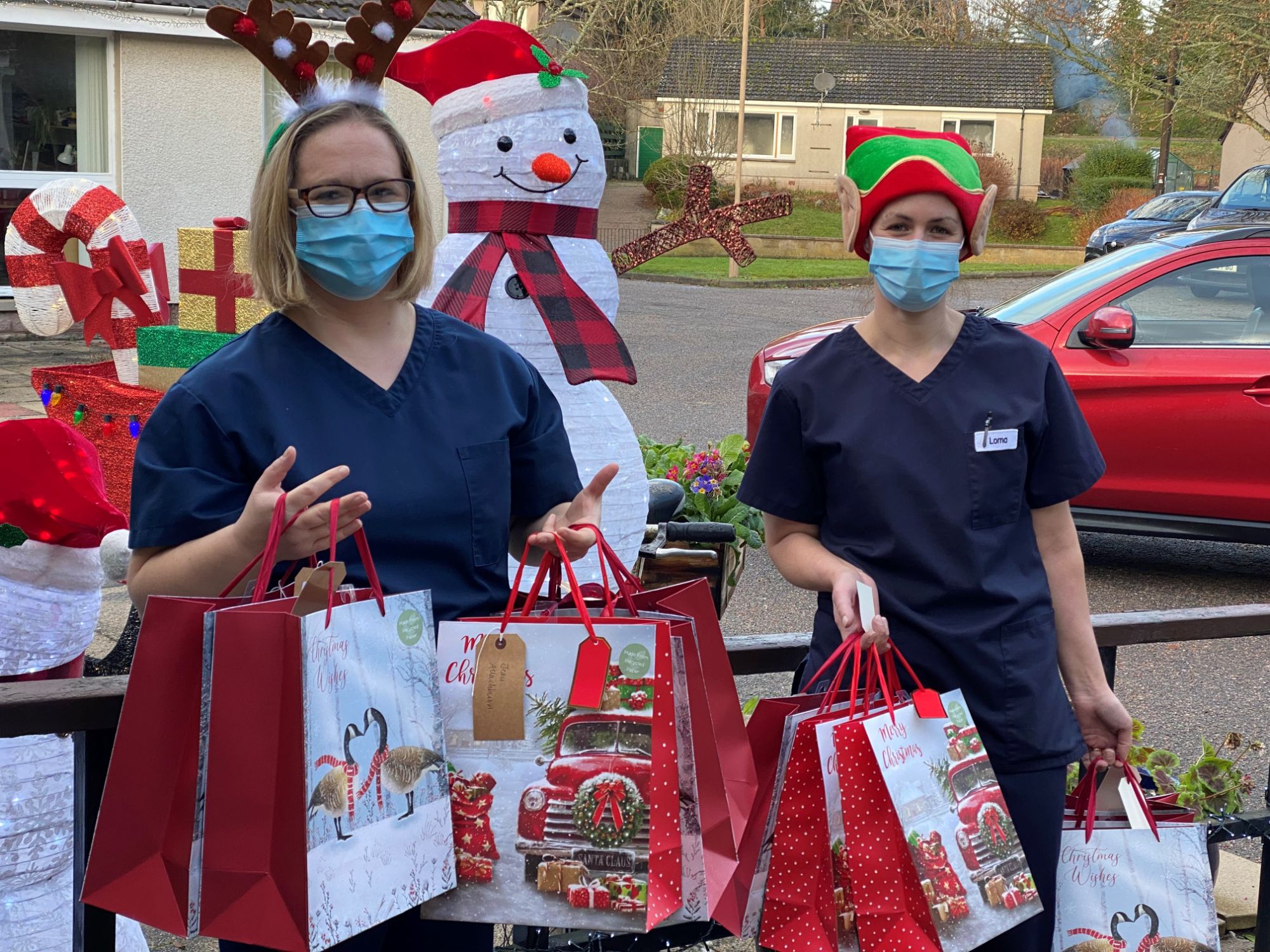 NEW YEAR NEW YOU - THURSDAY 17th JANUARY 2019
Here is a date for your diary [email protected] deeside members. In the Victory Hall in Aboyne on Thursday 17th January between 11-2 we are holding a New Year New You - taster session event where you will be able to try oout new activities on our themes of Active lifestyle, Third age learning and Creative Arts. We will have specialists in each of these areas on the day. This event is free to members (which includes lunch) but spaces will be limited . You can book by emailing us at [email protected]
We are asking people to pre book three taster sessions which are Reflexology, Indian Head Massage and E-Bikes (electric Bikes) These particular sessions are for smaller numbers and makes it easier for us to manage on the day. Dont worry there are plenty other taster sessions available including guided walks, feel good creative activities exercise and movement and more on the day. All sessions are carried out but specialists in their fields.
In April we held three focus in Aboyne Ballater and Braemar to find out what you wanted in your area. These were great fun and there was a lot of lively discussion. We asked you several questions including "What are you currently involved in your community? What are the gaps in your community? What are the barriers in your community? If money was no option what would you like to see? and What would you like to see happen next?" This information has been collated and will be shared here and with members shortly. Some of it is surprising some of its not! What was very interesting were the common themes between the three communities.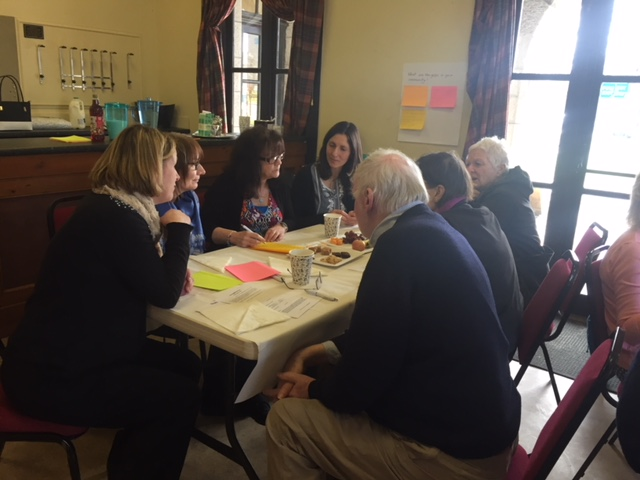 We were very lucky to have talented local artist Mel Shand with us to capture the essence of the focus groups. Mel spent time with us in Ballater and Braemar and used quotes from all three focus groups to capture the events. The end result is a very vibrant and exciting drawing. Can you spot yourself in it or one of your quotes? If you would like to see the picture in the flesh it will be in Aboyne Library until the 6th July .
We are in the process of putting together a discount scheme across the three areas which we hope will allow youngatheartdeeside members discounts and rewards in local businesses and organisations in our area. Those of you that attended the focus groups and signed up for free membership received a temporary card. New cards are currently being printed and will be with you shortly.
We recently had to say thank and good bye to Fiona Robertson Aboyne Network Librarian who retires at the end of the month. Fiona is a very familiar face in our community and has been involved with us since the beginning. But don't worry we are still keeping her in the loop.